Home &gt Revolution Motor &gt Revolution Bolex &gt Bolex Shafts
Revolution Sync Single-Frame Timelapse Motor - Bolex Drive Shafts
All Bolex cameras have an 8:1 drive shaft. That means that one turn of the shaft exposes 8 frames of film. The later ones have a 1:1 shaft in addition to the 8:1 shaft.
On earlier Bolexes (for example, Rex1 as well as early non-reflex models), the center pin on the 8:1 drive shaft is 3mm in diameter. Later Bolexes have a larger 4mm center pin.
You will be asked the center pin size of your camera when you order the motor.
A 3mm coupler will not fit on a Bolex with a 4mm drive shaft. A 4mm coupler will fit on the smaller 3mm drive shaft, but it will wiggle and bind and not work properly.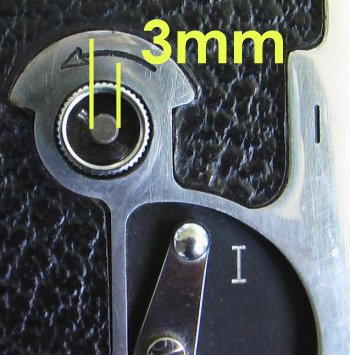 Bolex Rex 1, with 3mm drive shaft.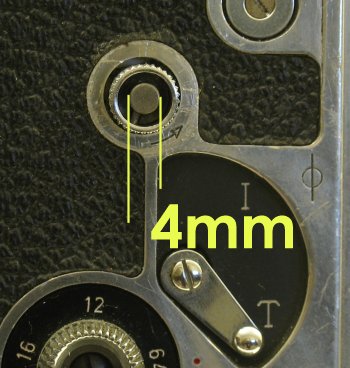 Later Bolex, with 4mm drive shaft. This happens to be a Bolex M.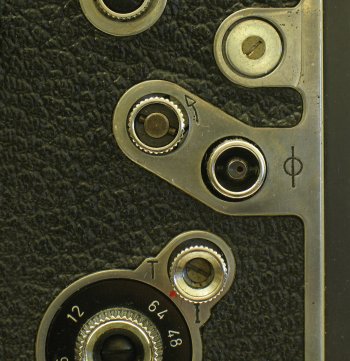 Latest Bolex. Has 8:1 drive shaft and 1:1 drive shaft (the 8:1 shaft is 4mm). The later Reflex cameras are like this, as well as the Bolex S.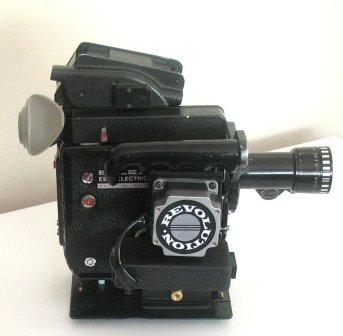 Bolex EBM - They have 4mm shaft. Yes it will work on the EBM.
I don't think it will work on the EL, although I haven't checked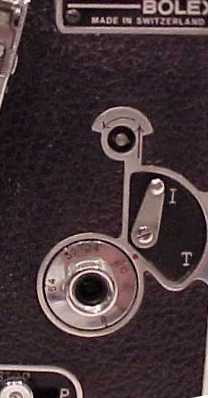 Antique Bolex. No frame counter. The Revolution motor cannot drive this.